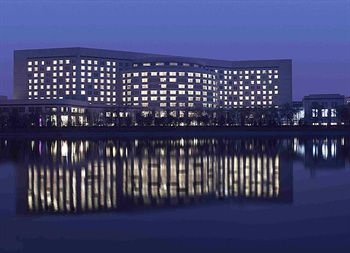 The Renaissance Tianjin Lakeview Hotel (Wanli Tianjin Binguan) is located on Binshui Road and is within quick walking distance to the Tianjin Conference Hall and Tianjin International Exhibition Center.
This Tianjin hotel houses well-appointed, bright and fashionably-designed rooms and suites suitable for anyone, regardless of your budget. The serene environment is one of the biggest draws, with guests in some views enjoying gorgeous lake views.
Business facilities include a grand conference hall, two VIP conference rooms and eight regular meeting rooms, which are completed with audio-visual systems and high-speed Internet access.